Lakes have always fascinated everyone, the crystal clear waters, the reflections of the mountains that surround them… Yes, lakes are something truly wonderful! Today I want to recommend the 3 most beautiful lakes around us, are you ready?
LAGO DEI CAPRIOLI
 Staying in Pellizzano, you have to see it! You can leave your car at the Hotel and leave on foot, following the easy path that will lead you right to the lake. If you want, you can also get there by car, leaving it in the parking not far from the lake, but I really recommend you to go up there on foot… The effort will make you taste even more the beauty of this lake!
Lago dei Caprioli is situated about 1300 meters away and is really worth a visit in all seasons.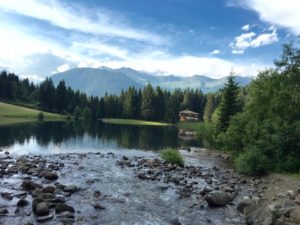 LAGO DI PIAN PALU', in VAL DI PEIO
I suggest you take the complete tour of the Pian Palù Lake, because it's really wonderful! It is an artificial lake of great charm, surrounded by mountains and nature, a real wonder, inside the Stelvio National Park!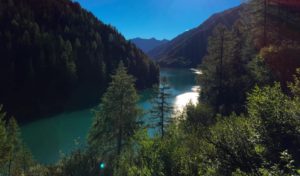 LAGO DELLE MALGHETTE, Madonna di Campiglio
To reach the Malghette Lake you have to move up to Passo Carlo Magno, just before Madonna di Campiglio. Leave the car and start your journey, immersed in the nature of the Adamello Brenta Park.
You will pass in front of the Malga Vigo, which if you visit this area also for your winter holidays, you will surely have seen it. You will reach this beautiful stretch of water, surrounded by a breathtaking landscape! Around the Malghette Lake you can see some of the beautiful peaks of the valley, including Cima Artuick, which you can also reach from Pellizzano. But I will tell you about this excursion in another post!